About the project
Artificial intelligence is very much present in our lives, however futuristic it may sound. With this piece, we wanted to make the phenomenon strikingly visible and connect it to our vital biological functions. A.N.N., created for the Amsterdam Light Festival in 2018, is our largest piece so far with its width and length being 24 meters each. We built the luminous structure above the canals, making this metaphorical work an installation that pulses together with the city.
A.N.N.
2018
Inflatable light art installation
Amstredam Light Festival 2018-19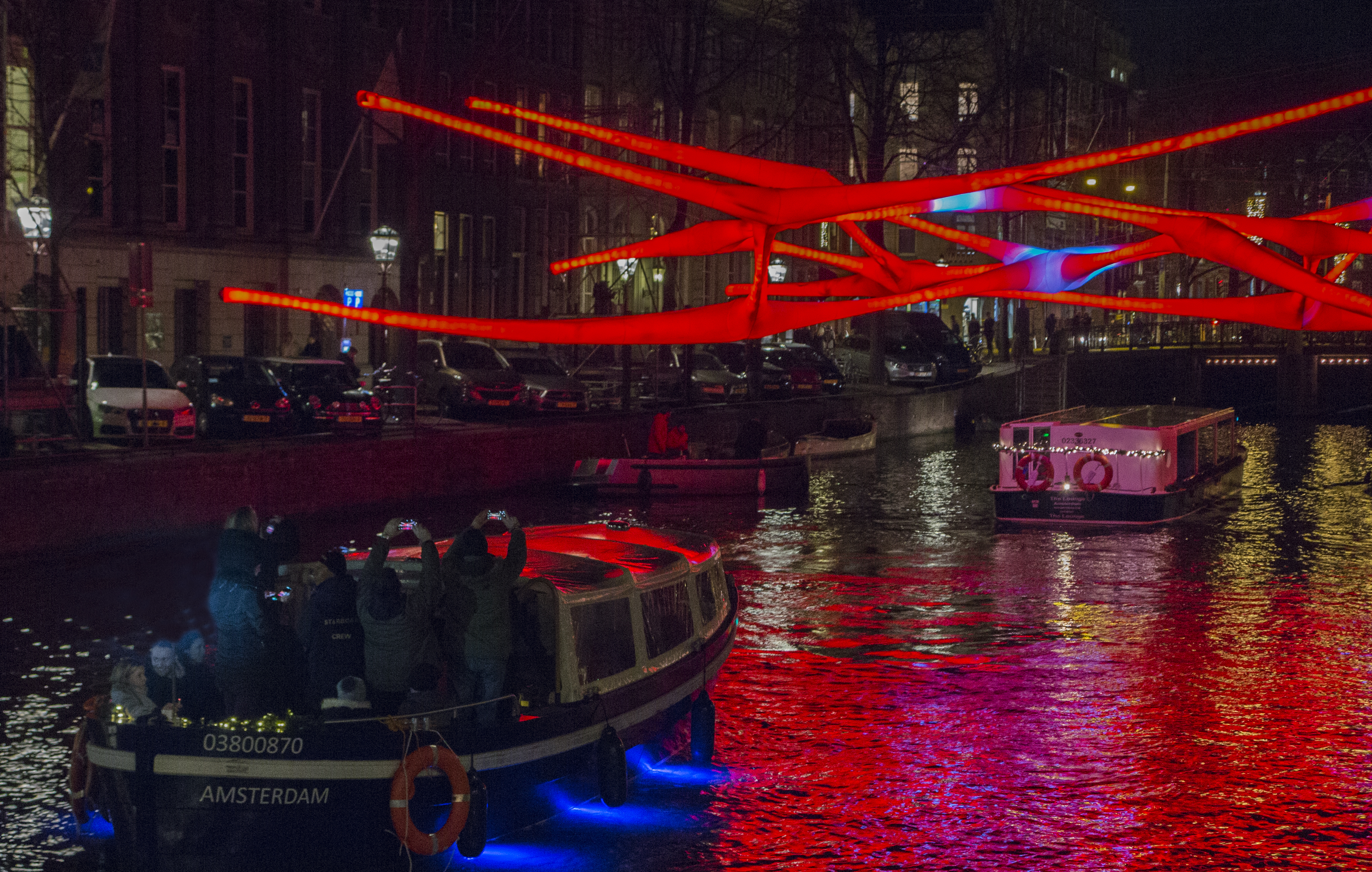 The abbreviation A.N.N. stands for 'artificial neural network', one that mimics the system of the human brain: a signal is transmitted from one neuron to another through an electrical process. The flashing blue lights running across the blood-red artwork aim to evoke this in its spectators.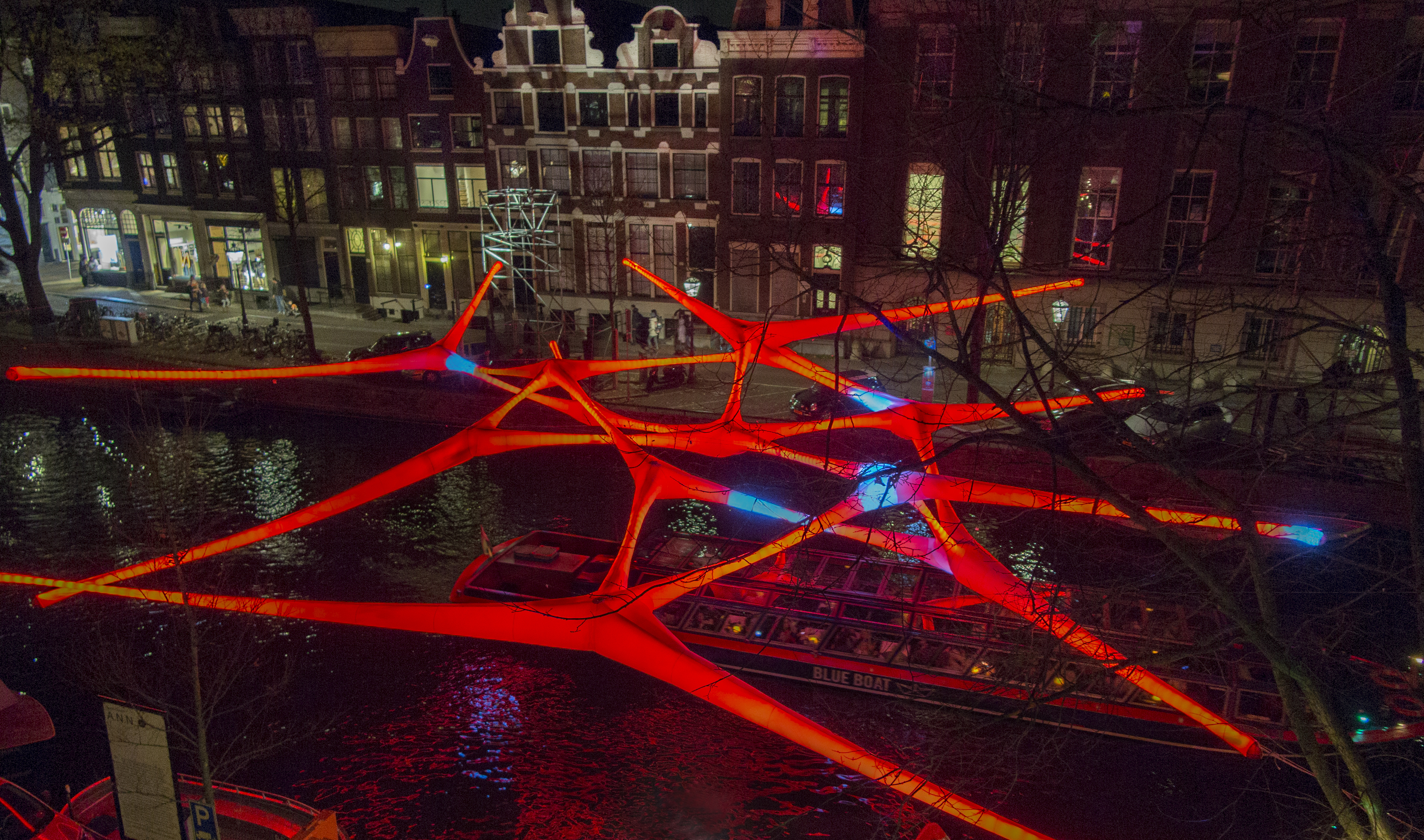 Next Content