About the project
Neuron is the cell the basic nerve building of the nervous system. Its scientific study system increased significantly during the second half of the twentieth century while scientists uses computer technologies, simulations and mathematical models to understand every aspect of human brain. This models used in connectionism, machine learning, artificial neural networks, artificial intelligence and computational learning theory.
Connected
Inflatable light art installation
Produced for the Zsolnay Light Festival in cooperation with the University of Pécs Medical School in Hungary.
Lighting program by Viktor Vicsek
2021
The artwork CONNECTED based on different aspects of science and its impact on our everyday life. The two giant inflatable neuron cells communicate, send and receive signals from each other.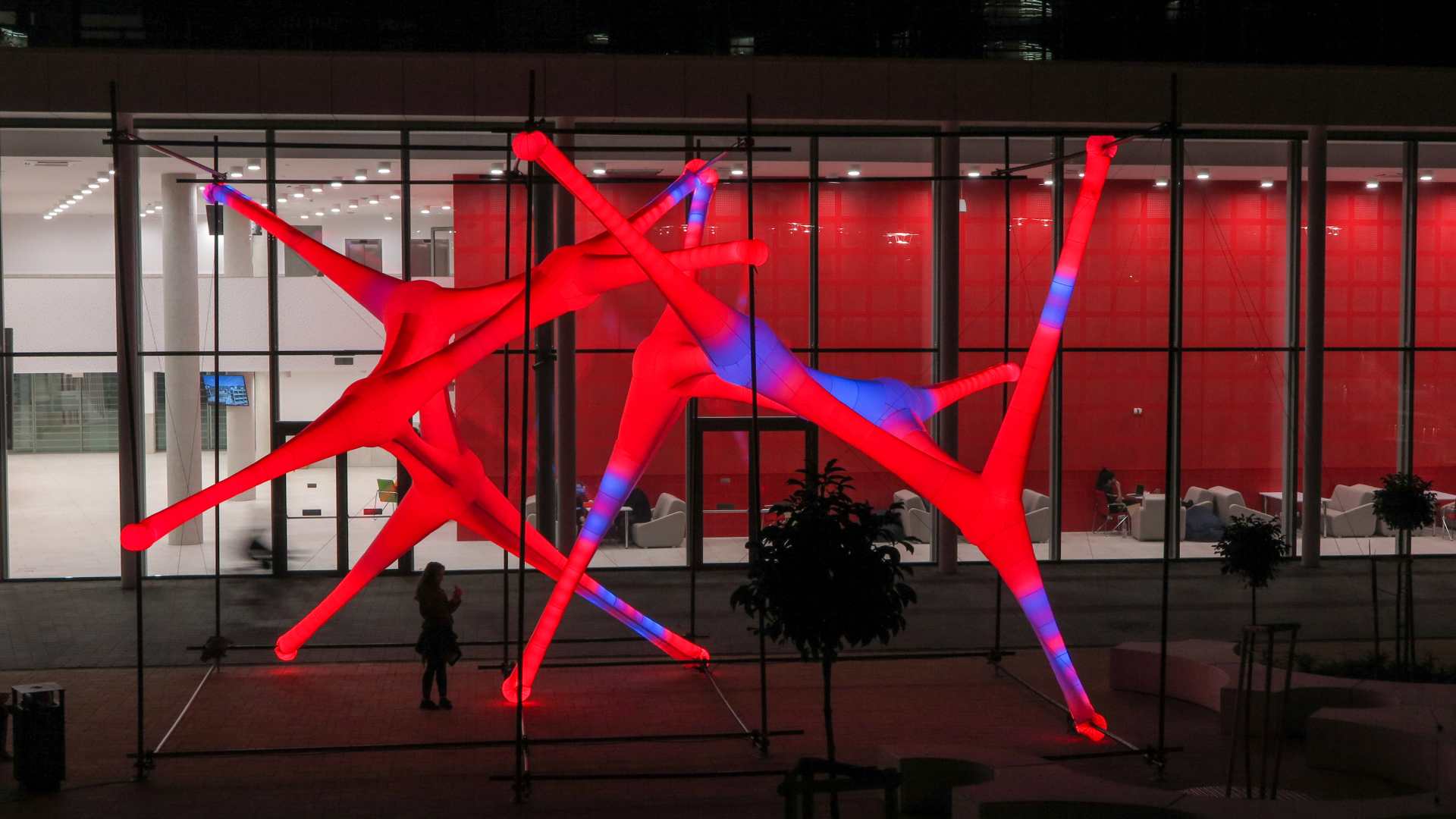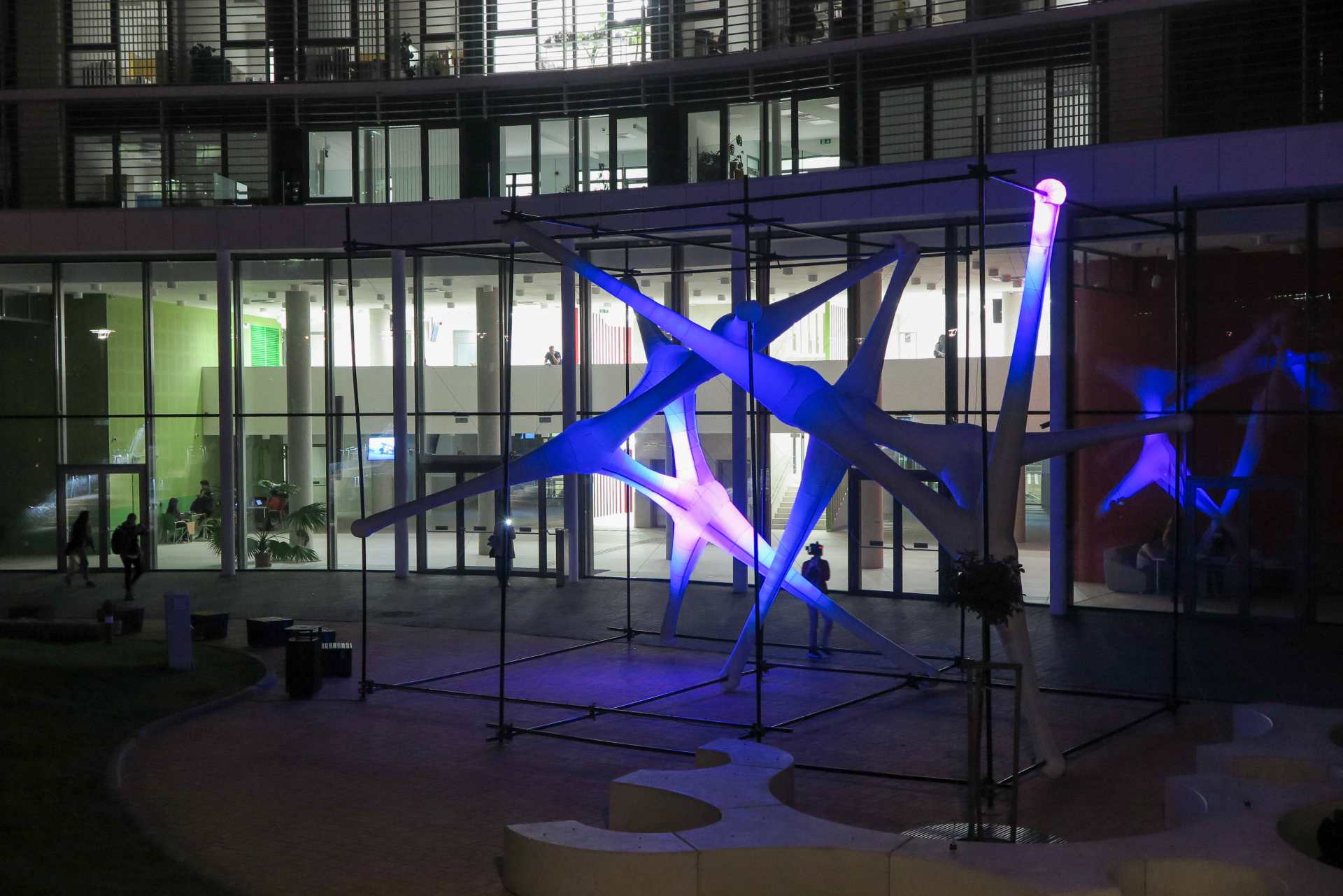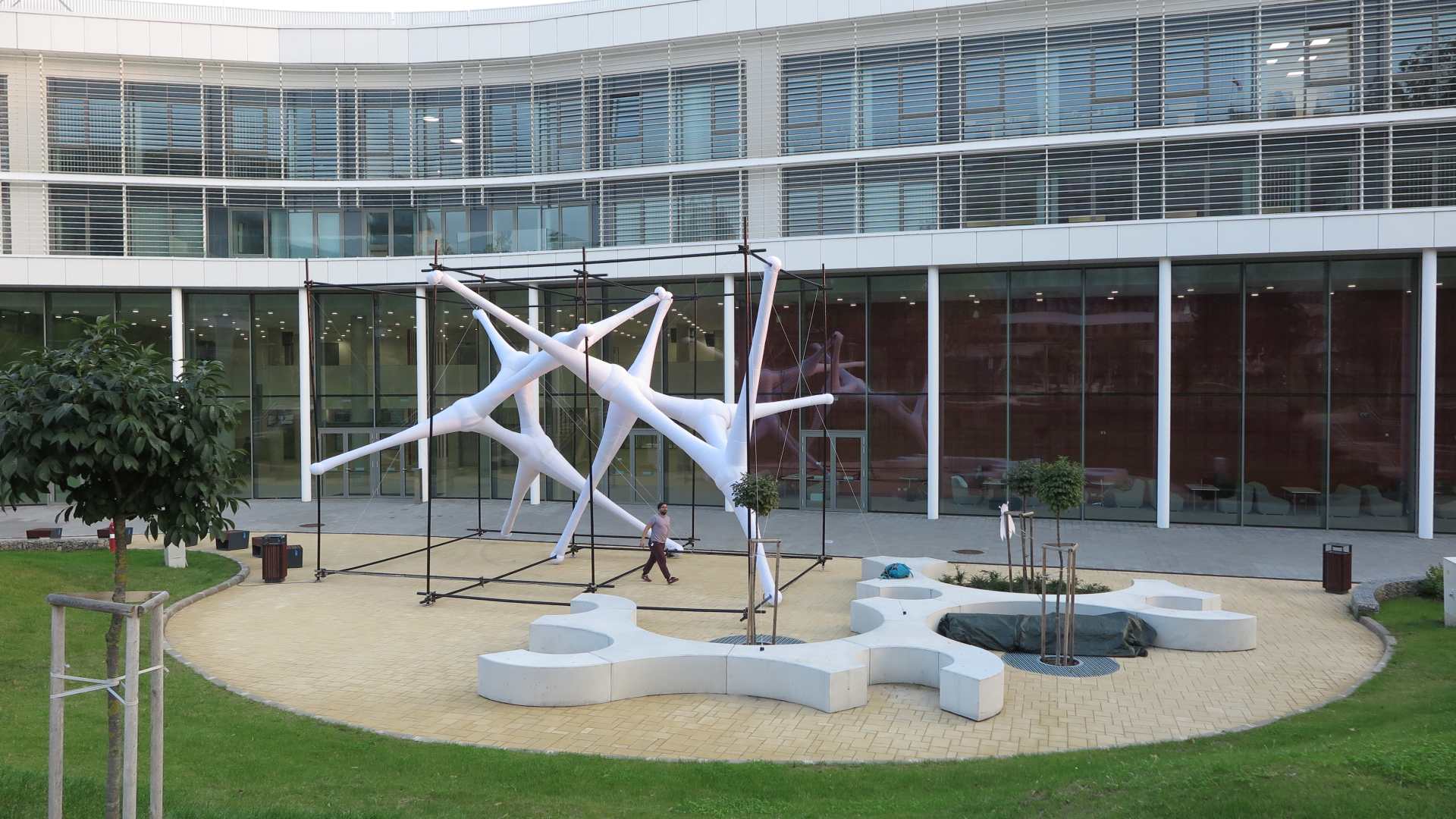 Next Content