About the project
SEMINA, the latest light installation by Koros Design, evokes vitality, nature's diversity and its ability of renewal. With its diameter of 4.6 metres it reveals the hidden, mysterious geometry of plants in a monumental form. The artpiece was first installed at the Hungarian Zsolnay Light Festival where viewers were amazed by its grand spectacle.
Semina
Inflatable light art installation
2023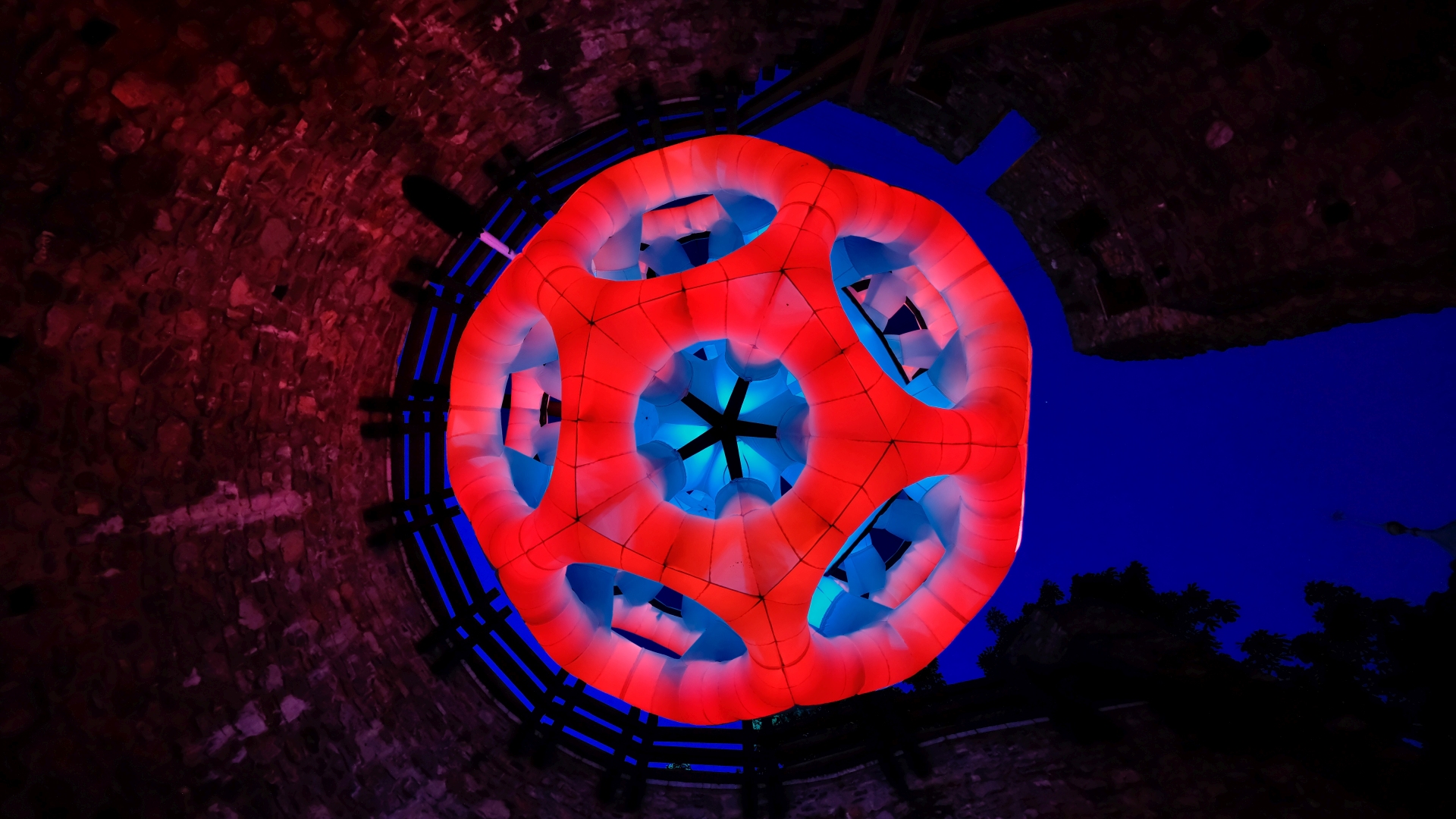 We have long been fascinated by natural structures, and our artistic processes are often inspired by these exciting forms. SEMINA's icosahedron shape can be found in the structures of viruses, bacteria, unicellular organisms and plant seeds. This piece of art, a huge ball with large holes on it, made of inflated textile, is in fact an enlarged replica of a miniature seed.
The flexible, durable, clean-textured seeds are real powerhouses in nature, too, as they contain the entire network of reproductive information of plants. They can often fly complete miles through the air to reach their destination, and also, it is possible to sprout even 200-year old dried seeds.