About the project
The Hungarian title of the artwork 'Floret'-'VIRÁGOM' means 'my flower', which also has the meaning ' my lover' and it is in close etymological connection with our word 'VILÁG' meaning 'world, the globe and light'.
Floret
Inflatable light art installation
Partner: Limelight Projection Mapping
2018
Although the words are different but the symbolism of flowers is global. Beyond that context our light art installation 'Floret' connects people through an interaction as it will blossom as a result of visitors teamwork.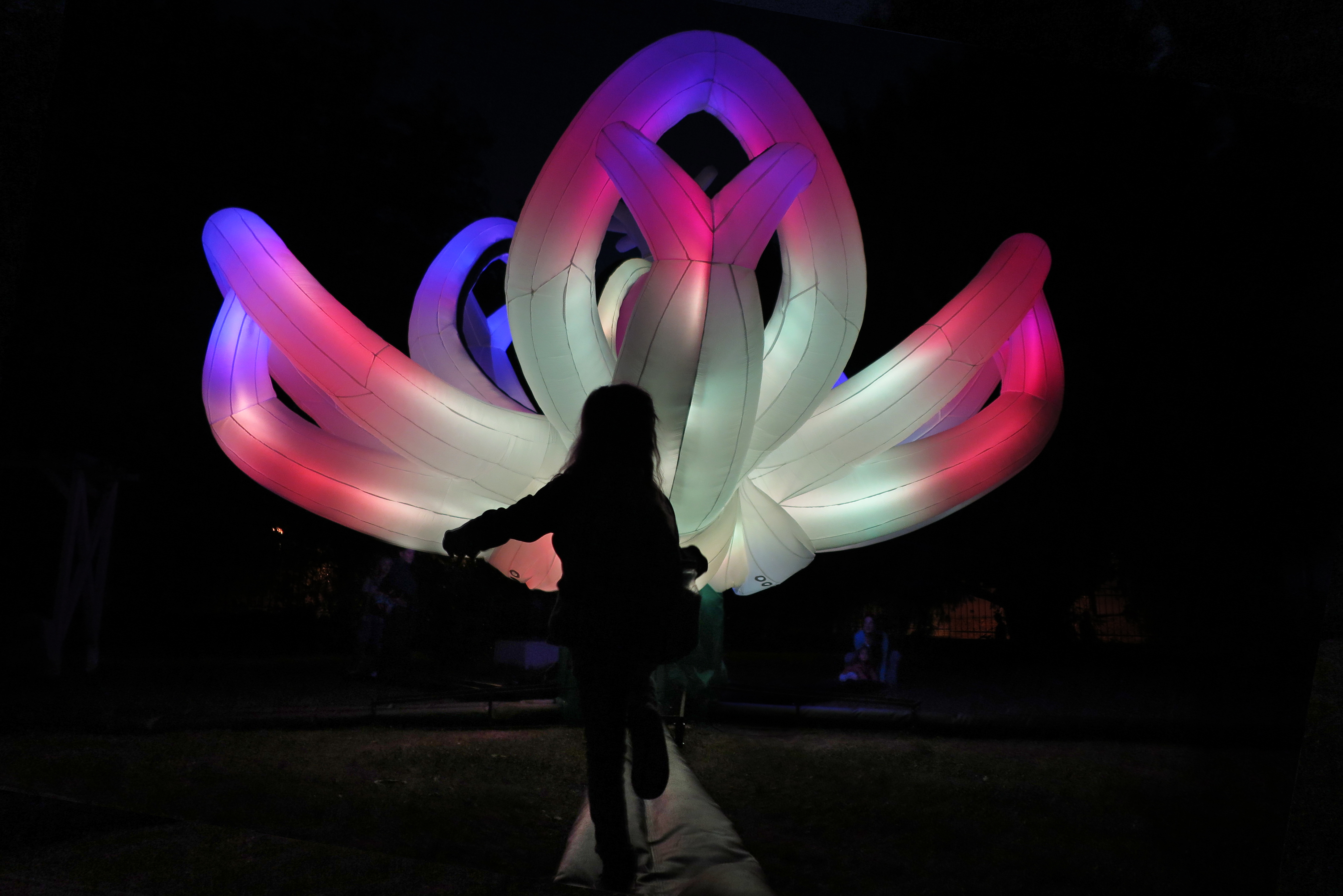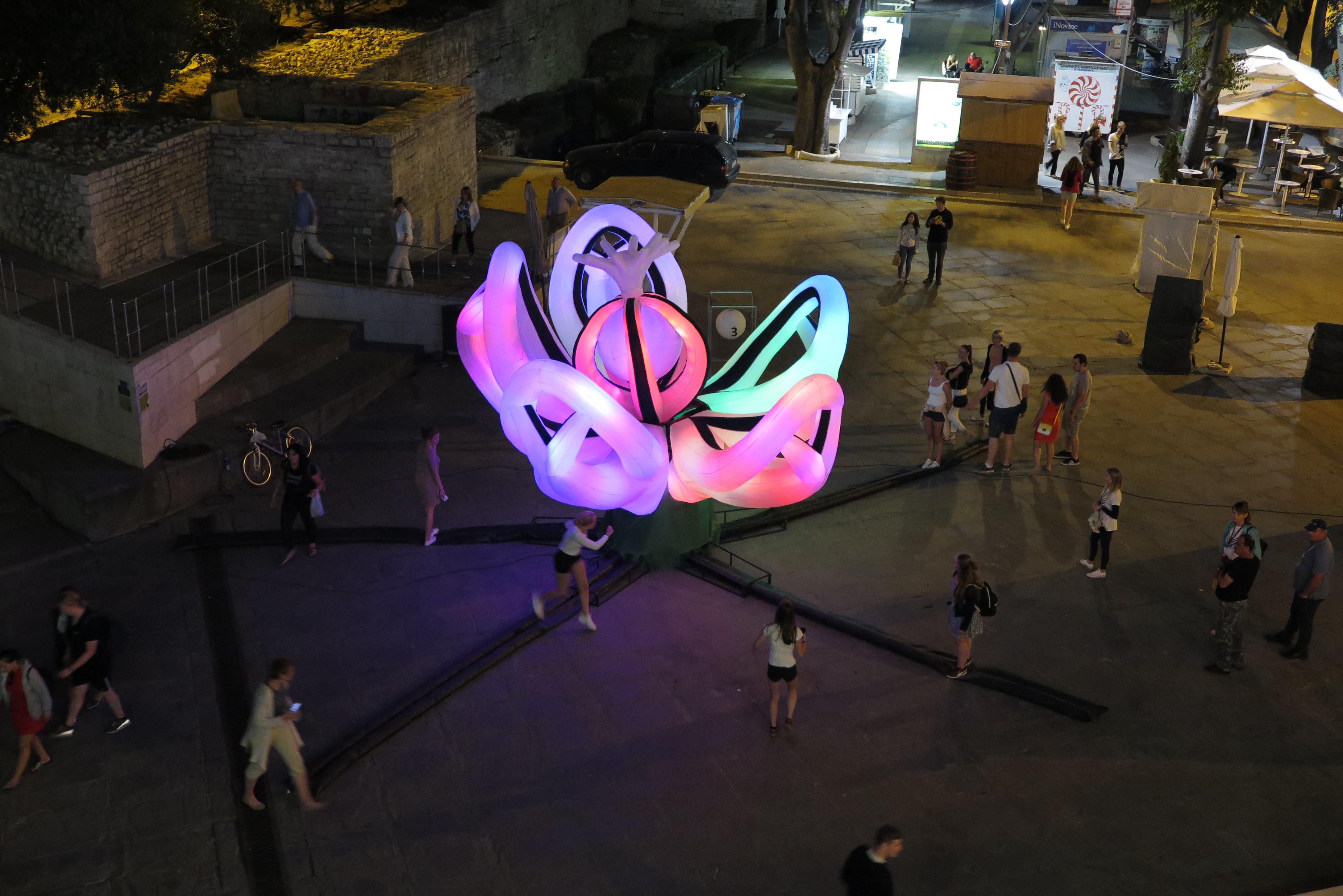 Next Content