About the project
What pops into your mind when we say flower garden? Millions of colors and shades. Sweet scents of heavenly joy. Tranquility and the silence of nature with bees buzzing around. Childhood. Escaping the everyday. This installation wants to evoke exactly these feelings and memories. It puts you in a place that seems forgotten but not far away. Maybe your grandma's back yard, or a meadow where you once felt content.
Under the Garden
Inflatable light art installation
2022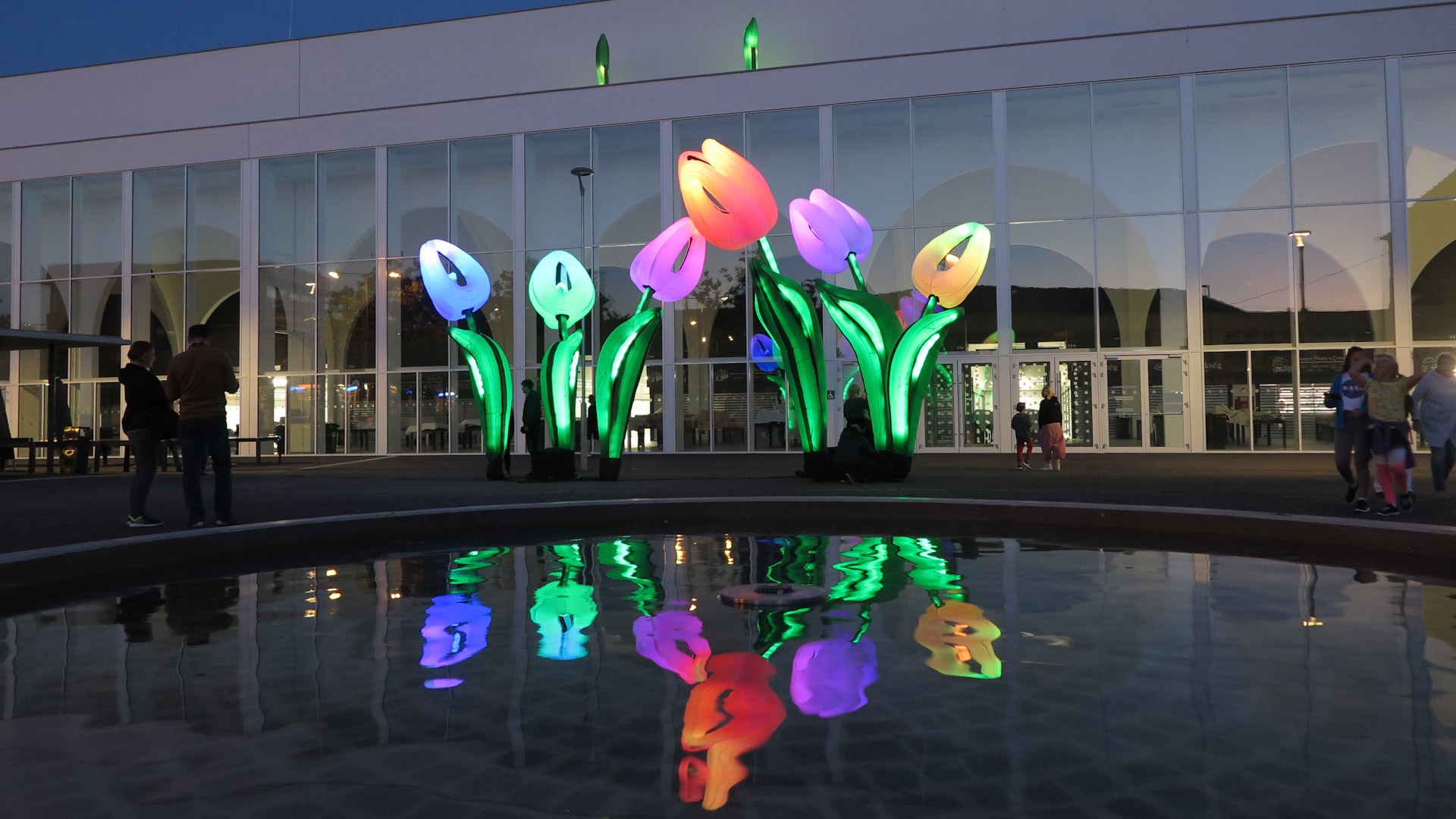 We created the enormous tulip-shaped pieces in 2022 to illuminate the opening of the new Market Hall in Pécs, in the framework of the Zsolnay Festival of Light. Colorful floral motifs have a prominent role in Hungarian folklore, and they hold many positive associations all over the world. What does Under the Garden make you think of?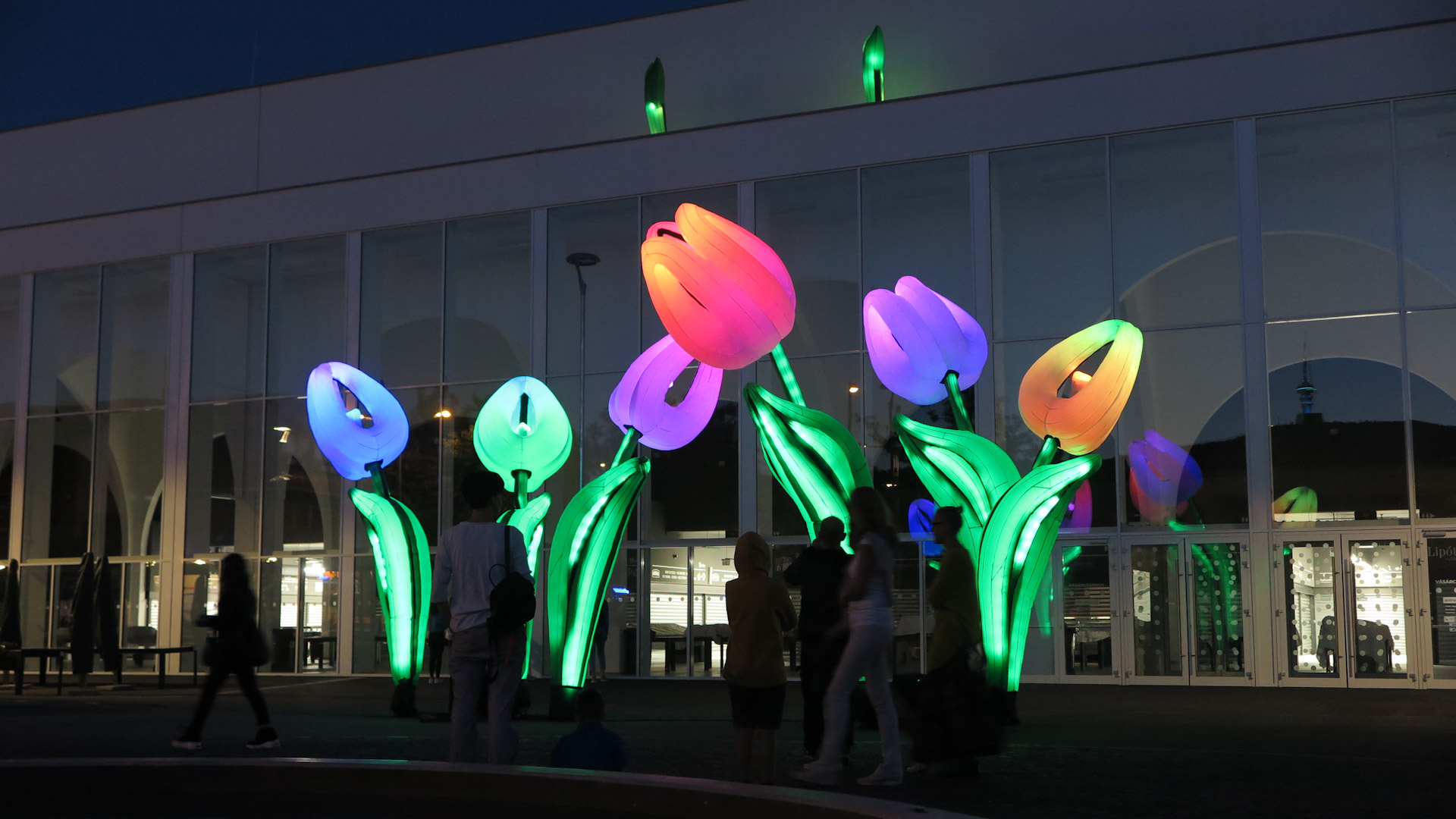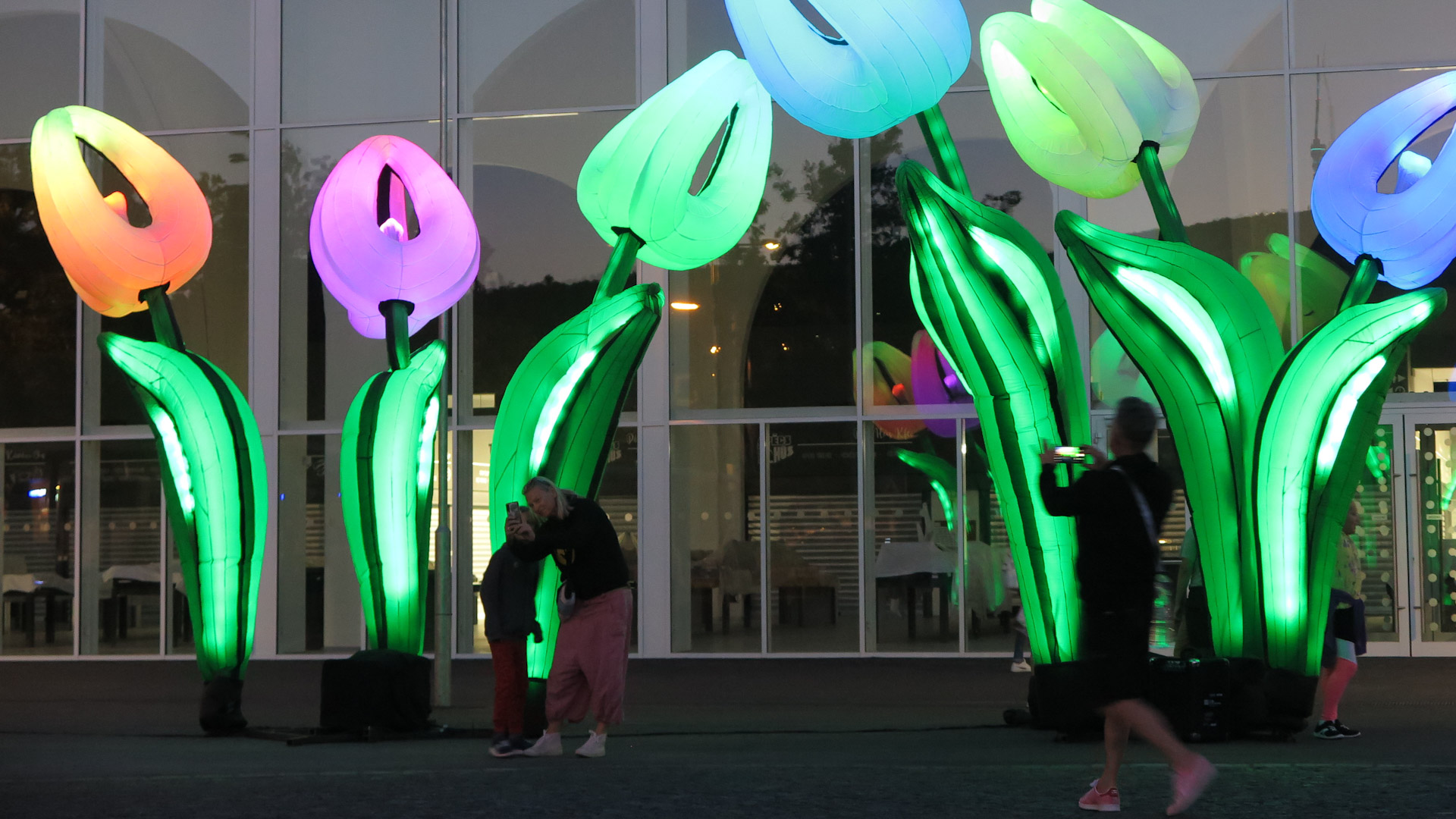 Next Content